1. Blown Out Eye.
2. Burn The Witch.
3. Creature Of The Night By Alexa Branco.
4. Creepy Joker.
5. Evil Professor And Victim Student.
6. Fatty Tissues By Marc Clancy.
7. Geisha Ghoul By Mogget.
8. Glass Impaling By Andi Schieszler.
9. Halloween Burns.
10. "Here's A Katsaridaphobia" By Marisol Almeida.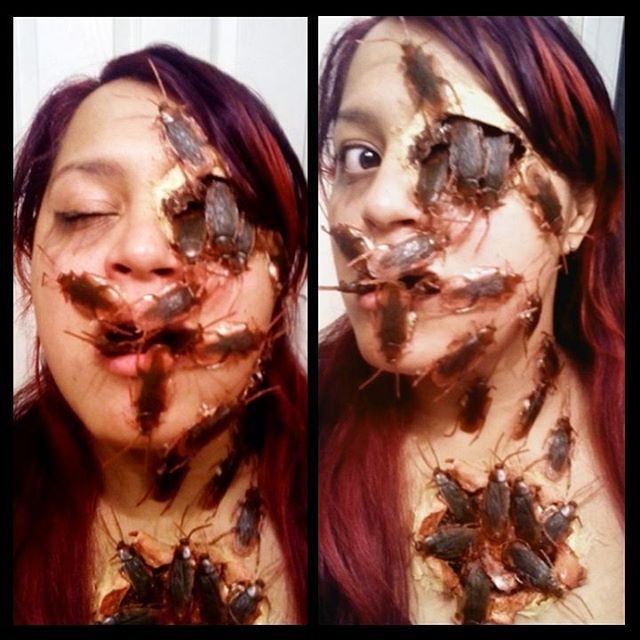 11. "Hi There."
12. "It Started Out As A Bug Bite" By Stefania Medeiros.
13. "Just A Scratch" By Sharon Hornby.
14. "My First Victim."
15. Rotting Scarecrow In The Haunted Corn Maze.
16. Eye Can – You Can – We All Can.
17. "Time To Shed Our Every Day Masks And Let Our Inner Creep Out" By Brenna Mazz.
18. Unzipped Zipper-Face By Annie Riot.
19. Easiest Way To Get Rid Of Wrinkles.
20. Zombie Tennis Player By Juliana Jeffcoat.